UNRIVALLED CLINICAL TRIALS
At CULT51 we make bold claims about our luxury skincare. We will only launch a product if it offers exceptional results and is genuinely effective.
To fully substantiate our claims and results, all Cult51 products undergo fully independent clinical trials before launch. These are carried out
by Princeton Consumer Research, a leading clinical testing facility with branches in the US and UK. 
The full, in-depth details of our clinical trials and how they are conducted are outlined below. We invite you to explore and compare your own
results against the outcome of our trials.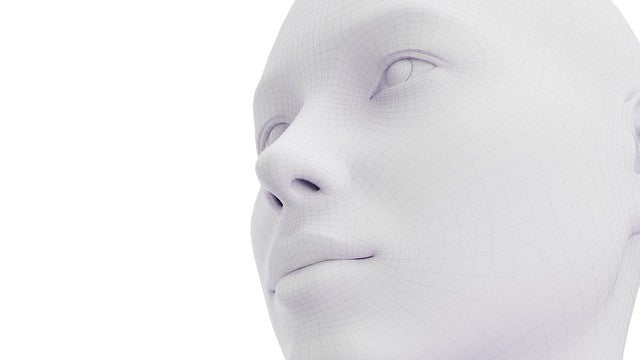 ABOUT THE TRIALS
Objective instrumental assessments were carried out using four key mechanisms:
Cutometer (lift and firmness)
Chromameter (brightness)
Corneometer (hydration)
Profilometry (wrinkle measurement)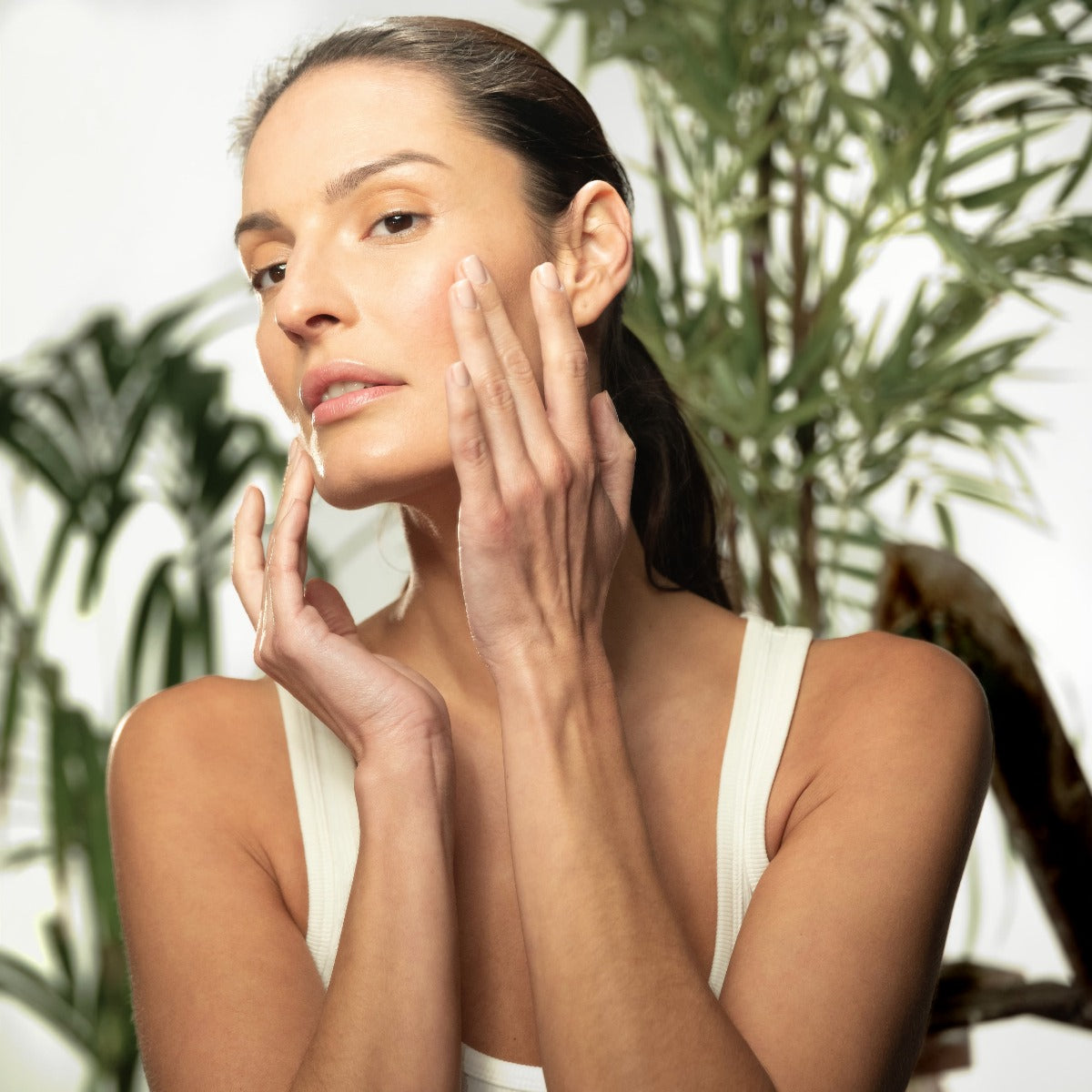 STUDY PROCEDURE
Full independent clinical testing was carried out by Princeton Clinical Research across a six-week period. All participants were selected by the test centre and were assessed at regular intervals throughout the trial; baseline, fifteen minutes (where claimed), one hour, twelve hours, four weeks and six weeks. Cult51 had no involvement in the trial from start to finish to ensure a fair and unbiased outcome.
The results were measured using various medical instruments and thorough expert visual assessment.
All subjects were advised to discontinue use of any topical lightening products or exfoliating products containing hydroquinone, glycolic acid, alpha-hydroxyl acids, salicylic acid, retinol, peptides and vitamin C (including derivatives) at least seven days prior to the study start date and to wash the study site areas using only a simple soap product provided by the test centre.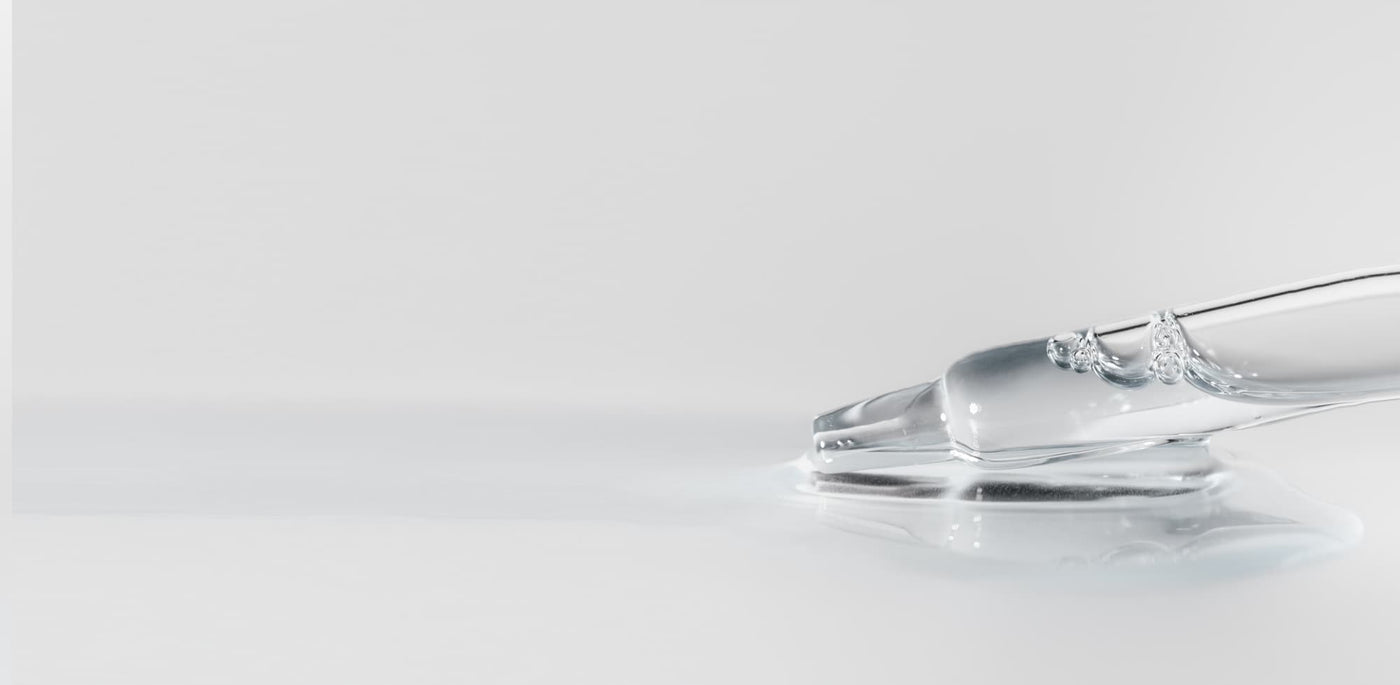 BLIND TESTING OF PRODUCTS
The test products were labelled by the sponsor in a blinded fashion using labels that provided usage instructions. We sent all test products directly to the clinical facility prior to the start of the study in compliance with current Good Manufacturing Practices.
Clinical Trial Results
Exceptional results in the following areas: anti-wrinkle, skin tone & brightness, hydration, skin condition & complexion and more
• Wrinkles:
o Anti-wrinkle
o Visibly reduces fine lines & wrinkles
o Visibly reduces the appearance of fine lines and wrinkles by up to 11.71% in 4 weeks
o Visibly reduces the appearance of fine lines and wrinkles by up to 19.05% in 6 weeks
o Visibly reduces wrinkle depth by an average of 27% in in 4 weeks
o Visibly reduces wrinkle depth by an average of 41% in 6 weeks
o Visibly reduces wrinkle depth by up to 36% in 4 weeks
o Visibly reduces wrinkle depth by up to 64% in 6 weeks
o Visibly increases the appearance of skin smoothness
o Visibly increases the appearance of skin smoothness


• Elasticity (Firmness of skin i.e. how fast skin springs back from being pinched):
o Instantly lifts & firms the skin
o Increases skin's elasticity by an average of 99% in 1 hour
o Increases skin's elasticity by an average of 131% in 4 weeks
o Increases skin's elasticity by an average of 148% in 6 weeks
o Increases skin's elasticity by up to 139% in 1 hour
o Increases skin's elasticity by up to 173% in 4 weeks
o Increases skin's elasticity by up to 194% in 6 weeks


• Skin tone & Brightness:
o Brightens skin tone
o Reduces the appearance of age spots
o Brightens skin by an average of 8% in 4 weeks
o Brightens skin by an average of 10% in 6weeks
o Brightens skin by up to 11% in 4 weeks
o Brightens skin by up to 15% in 6 weeks
o Evens skin tone
o Helps prevent hyperpigmentation
o Reduces and diffuses red blotches

• Hydration:
o Hydrating
o Moisturising
o Combats dehydration
o Increases hydration by an average of 117% even 12 hours after application
o Increases hydration by up to 181% even 12 hours after application

• Subjective:
o Skin complexion becomes more luminous and radiant
o Visibly younger and healthier appearance
o Skin feels softer
o Skin feels reinvigorated and energised

• Skin condition:
o Protects against photo-ageing
o Protects against ageing

Exceptional results in the following areas: anti-wrinkle, skin tone & brightness, hydration, skin condition & complexion and more

Wrinkles:
o Anti-wrinkle
o Visibly reduces fine lines & wrinkles
o Visibly reduces wrinkle depth by an average of 24% in 1 hour
o Visibly reduces wrinkle depth by an average of 16% in 8 hours
o Visibly reduces wrinkle depth by an average of 30% in 2 weeks
o Visibly reduces wrinkle depth by up to 30% in 1 hour
o Visibly reduces wrinkle depth by up to 23% in 8 hours
o Visibly reduces wrinkle depth by up to 35% in 2 weeks
o Visibly reduces wrinkle width by an average of 22% in 1 hour
o Visibly reduces wrinkle width by an average of 15% in 8 hours
o Visibly reduces wrinkle width by an average of 28% in 2 weeks
o Visibly reduces wrinkle width by up to 26% in 1 hour
o Visibly reduces wrinkle width by up to 17% in 8 hours
o Visibly reduces wrinkle width by up to 32% in 2 weeks
o Visibly increases the appearance of skin smoothness


• Skin tone & Brightness:
o Brightens skin tone
o Skin tone lightening
o Reduces the appearance of age spots
o Delivers an average luminosity build of 8% in 30 minutes
o Delivers a luminosity build of up to 11% in 30 minutes
o Evens skin tone
o Helps prevent hyperpigmentation
o Reduces and diffuses red blotches


• Hydration:

o Combats dehydration
o Improves skin barrier function
o Increases hydration levels by an average of 27% in 24 hours
o Increases hydration levels by up to 40% in 24 hours


• Subjective:
o Skin complexion becomes more luminous and radiant
o Visibly younger and healthier appearance
o Skin feels softer
o Skin is smoother
o Skin feels reinvigorated and energised


• Skin condition:
o Protects against photo-ageing
o Protects against ageing

Exceptional results in the following areas: anti-wrinkle, skin tone & brightness, hydration, skin condition & complexion and more
• Wrinkles:
o Anti-wrinkle
o Visibly reduces fine lines & wrinkles
o Visibly reduces wrinkle depth by an average of 37% in 5 minutes
o Visibly reduces wrinkle depth by up to 54% in 5 minutes
o Visibly reduces wrinkle width by an average of 36% in 5 minutes
o Visibly reduces wrinkle width by up to 51% in 5 minutes
o Visibly increases the appearance of skin smoothness


• Skin tone & Brightness:
o Brightens skin tone
o Reduces the appearance of dark circles
o Delivers an average luminosity build of 6.7% in 30 minutes
o Delivers a luminosity build of up to 10% in 30 minutes
o Evens skin tone
o Helps prevent hyperpigmentation
o Reduces and diffuses red blotches


• Hydration:
o Hydrating
o Moisturising
o Combats dehydration
o Improves skin barrier function
o Increases hydration levels by an average of 142% in 8 hours
o Increases hydration levels by up to 159% in 8 hours


• Subjective:
o Under eye becomes more luminous and radiant
o Visibly younger and healthier appearance
o Skin feels softer
o Skin feels reinvigorated and energised
o Eyes look less tired
o Eyes look less puffy


• Skin condition:
o Protects against photo-ageing
o Protects against ageing

Exceptional results in the following areas: anti-wrinkle, skin tone & brightness, hydration, skin condition & complexion and more
• Wrinkles:
o Anti-wrinkle
o Visibly reduces fine lines & wrinkles
o Visibly reduces the appearance of fine lines and wrinkles by up to 1.91% instantly
o Visibly reduces the appearance of fine lines and wrinkles by up to 9.49% in 4 weeks
o Visibly reduces the appearance of fine lines and wrinkles by up to 15.99% in 6 weeks
o Visibly reduces wrinkle depth by an average of 11% in 15 minutes
o Visibly reduces wrinkle depth by an average of 23% in in 4 weeks
o Visibly reduces wrinkle depth by an average of 39% in 6 weeks
o Visibly reduces wrinkle depth by up to 14% in 15 minutes
o Visibly reduces wrinkle depth by up to 29% in 4 weeks
o Visibly reduces wrinkle depth by up to 47% in 6 weeks
o Visibly increases the appearance of skin smoothness

• Elasticity (Firmness of skin i.e. how fast skin springs back from being pinched):
o Instantly lifts & firms the skin by 81.78%
o Increases skin's elasticity by an average of 82% in 1 hour
o Increases skin's elasticity by an average of 138% in 4 weeks
o Increases skin's elasticity by an average of 143% in 6 weeks
o Increases skin's elasticity by up to 115% in 1 hour
o Increases skin's elasticity by up to 185% in 4 weeks
o Increases skin's elasticity by up to 192% in 6 weeks

• Skin tone & Brightness:
o Brightens skin tone
o Diminishes dark circles
o Diminishes puffiness
o Reduces the appearance of age spots
o Brightens skin by an average of 9% in 4 weeks
o Brightens skin by an average of 11% in 6weeks
o Brightens skin by up to 13% in 4 weeks
o Brightens skin by up to 17% in 6 weeks
o Evens skin tone
o Helps prevent hyperpigmentation
o Reduces and diffuses red blotches

• Hydration:
o Hydrating
o Moisturising
o Combats dehydration
o Increases hydration by an average of 141% even 14 hours after application
o Increases hydration by up to 190% even 14 hours after application
o Improves skin barrier function
o Skin moisture protection system improves skin moisture by 36.07%

• Subjective:
o Skin complexion becomes more luminous and radiant
o Visibly younger and healthier appearance
o Skin feels softer
o Skin is smoother
o Skin feels reinvigorated and energised

• Skin condition:
o Protects against photo-ageing
o Protects against ageing

Exceptional results in the following areas: anti-wrinkle, skin tone & brightness, hydration, skin condition & complexion and more
• Wrinkles:
o Anti-wrinkle
o Visibly reduces fine lines & wrinkles
o Visibly reduces the appearance of fine lines and wrinkles by up to 10.87% in 4 weeks
o Visibly reduces the appearance of fine lines and wrinkles by up to 18.10% in 6 weeks
o Visibly increases the appearance of skin smoothness


• Elasticity: (Firmness of skin i.e. how fast skin springs back from being pinched)
o Instantly lifts & firms the skin
o Instantly tightens the skin
o Increases skin's elasticity by up to 58.03% in 1 hour
o Increases skin's elasticity by up to 76.6% in 4 weeks
o Increases skin's elasticity by up to 88.35% in 6 weeks


• Skin tone & Brightness:
o Brightens skin tone
o Reduces the appearance of age spots by 5.88% in 4 weeks
o Reduces the appearance of age spots by 8.85% in 6 weeks
o Evens skin tone
o Helps prevent hyperpigmentation
o Reduces and diffuses red blotches


• Hydration:
o Hydrating
o Moisturising
o Combats dehydration
o Helps to maintain 127.35% of the normal level of moisturisation and hydration
o Improves skin barrier function by 24.47%


• Subjective:
o Skin complexion becomes more luminous and radiant
o Visibly younger and healthier appearance
o Skin feels softer
o Skin feels reinvigorated and energised


• Skin condition:
o Protects against photo-ageing
o Protects against ageing

Exceptional results in the following areas: anti-wrinkle, skin tone & brightness, hydration, skin condition & complexion and more
• Wrinkles:
o Anti-wrinkle
o Visibly reduces fine lines & wrinkles
o Visibly reduces wrinkle depth by an average of 79% in 10 minutes
o Visibly reduces wrinkle depth by an average of 83% in 1 hour
o Visibly reduces wrinkle depth by an average of 58% in 8 hours
o Visibly reduces wrinkle depth by an average of 89% in 2 weeks
o Visibly reduces wrinkle depth by up to 100% in 10 minutes
o Visibly reduces wrinkle depth by up to 100% in 1 hour
o Visibly reduces wrinkle depth by up to 89% in 8 hours
o Visibly reduces wrinkle depth by up to 100% in 2 weeks
o Visibly reduces wrinkle width by an average of 78% in 10 minutes
o Visibly reduces wrinkle width by an average of 81% in 1 hour
o Visibly reduces wrinkle width by an average of 59% in 8 hours
o Visibly reduces wrinkle width by an average of 89% in 2 weeks
o Visibly reduces wrinkle width by up to 100% in 10 minutes
o Visibly reduces wrinkle width by up to 100% in 1 hour
o Visibly reduces wrinkle width by up to 92% in 8 hours
o Visibly reduces wrinkle width by up to 100% in 2 weeks
o Visibly increases the appearance of skin smoothness
o Capable of completely eradicating fine lines and wrinkles
o Capable of instantly eradicating fine lines and wrinkles


• Hydration:
o Hydrating
o Moisturising
o Combats dehydration
o Improves skin barrier function
o Increases hydration levels by an average of 144% in 8 hours
o Increases hydration levels by up to 158% in 8 hours


• Subjective:
o Skin complexion becomes more luminous and radiant
o Visibly younger and healthier appearance
o Skin feels softer
o Skin feels reinvigorated and energised


• Skin condition:
o Protects against photo-ageing
o Protects against ageing